By Nozuko Ngcukana
When I joined the University of Mpumalanga in 2015, I was fully conscious and confident that my role was to be the Executive Secretary/PA to the Vice-Chancellor. Be behind the desk and a laptop, be on heels and in suits. Little did I know that I was also in a pioneering journey towards what I personally like, to be there for others. I proudly call myself "an allrounder, a multi-tasker, from suits and heels to takkies and helmets".
The 18th of July 2018 marked a third year of my participation and being a group leader in community projects during Mandela Day Celebrations at the University of Mpumalanga (UMP). Inspired by one of Nelson Mandela's great ideas, that says
"There can be no greater gift than that of giving one's time and energy to help others without expecting anything in return" (Nelson Mandela).
I am humbled to have been part of the UMP 2018 Ladies Knitting Club, which was formed on the 21st of June 2018. This Club was to dedicate 67 minutes a week and knit during lunch time. The Club consists of staff of all levels and gender. Our target was to make 100 knitted items in line with Nelson Mandela's 100 years that are celebrated nationally this year.
To our surprise knitting became our passion and dedication. It did not end at work but continued at home as well (seven days a week). By the 18th of July 2018 we had produced 180 knitted pieces ranging from blankets, scarfs, head-bands, shawls, skirts, and coffee table covers. The items were donated to the KaMagugu SOS Children's Village in Nelspruit on the Mandela Day (18 July 2018).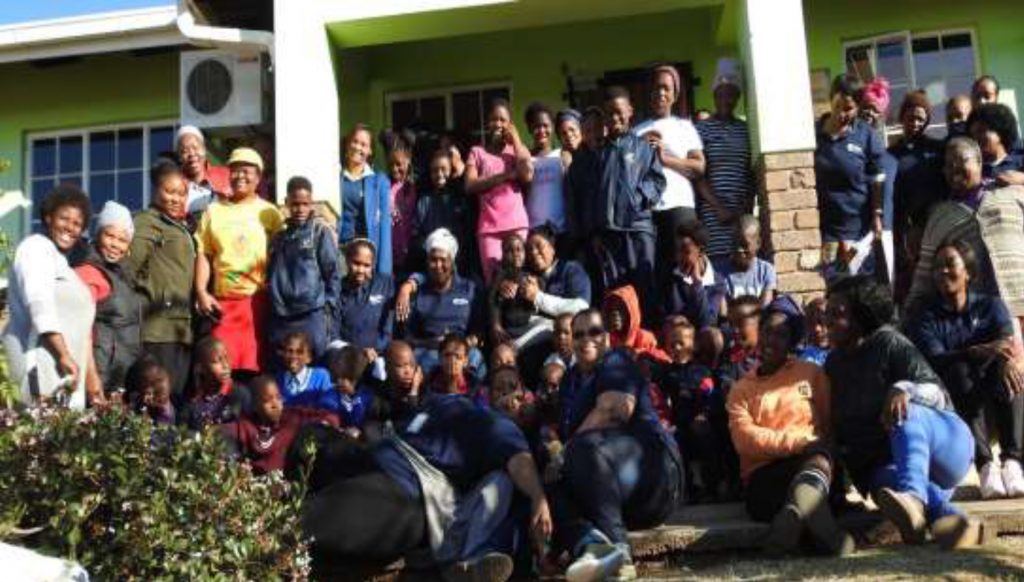 The happiness, joy and appreciation of the children and the teachers from the Children's Village was a reward that one cannot get from anywhere but one can only feel and be humbled as it touches the heart.
I, therefore, would like to encourage my peers to take an extra mile and do good for others and "feel good about yourself." Be a Winner, and a Dreamer every day, it does not matter how long it takes for your dreams to be fulfilled, but you will still be a winner.
As Nelson Mandela put it,
"A Winner is a dreamer who never gives up".