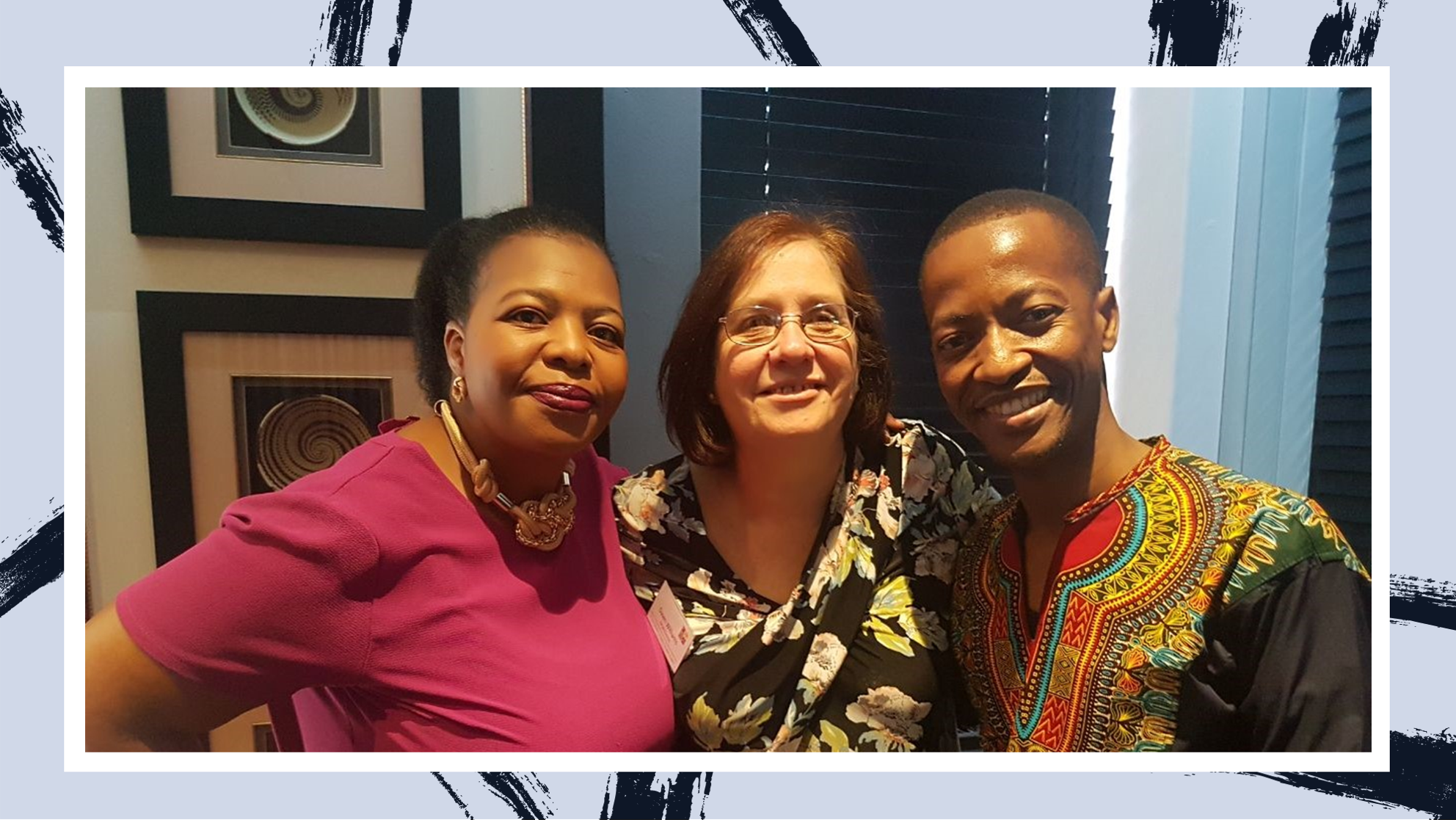 Nomvula Moloko (left), Dawn Williams (centre) and Tholo Motaung (right) joined forces in 2017 as Directors at OPSA.  Combined, they have over 50 years experience in the administration and secretarial industry in various roles.  
The Directors have a passion for empowering others and encouraging individuals to reach their full potential through continuous learning.  Their goal is to professionalise and assist administrative professionals at all levels and titles in South Africa to reach new levels.
The Directors are established facilitators for the administrative profession and have facilitated workshops in Africa for administrative professionals and others.
Tholo Motaung  (M. Inst. D) is an established trainer, facilitator, assessor, moderator and developmental coach.  He is a Behavioural Sciences graduate and Corporate Governance scholar. He earned the title "Star Administrator" for his contribution in pioneering initiatives that focused on the development of office professionals in the Higher Education Sector.  Tholo has appeared in a Isono (telenovela on BET) and hosts a talk show on Cobra Tycoon (online radio show) where he gets the opportunity to empower others.  Tholo is the Director: Corporate Affairs at OPSA and is registered as a full member at the Institute of Directors South Africa (IODSA).
Dawn Williams is a facilitator with a passion for empowering others to reach new levels through continuous learning and self-discovery.  As the OPSA CEO and Director: Learning and Development, Dawn encourages all administrative professionals to add value to their role by gaining certifications and making a commitment to life-long learning.  Dawn currently facilitates workshops for both soft and technical skills for administrative professionals as well as the OPSA Professional Designation Masterclass.  Dawn is a certified NLP practitioner and a Microsoft Office Instructor.
Nomvula Moloko is a facilitator who believes in a solutions-oriented approach and operational execution between executives and their assistant through a C.R.E.A.T.E. model.  Nomvula has over 18 years experience in corporate and State-owned enterprises encompassing various office administration roles and during that time achieved a higher certificate in Management, Business Administration, Management and Operations.  An award winning office professional, Nomvula serves the administrative community by serving on Boards dedicated to the advancement of the role and has been invited to be a judge at various administrative competitions.  Nomvula is proficient in 7 African languages.