Wanda Brown
Wanda has been in the administration industry for 27 years. I love the role its diverse and you interact with people all the time.  I have 10 years' experience in the Telecommunications Industry. Over 6 Years in the Financial Banking Industry and over 10 years in the Insurance and Brokerage Industry.
Personally, Wanda is a proud mother of 4 and has been married for 20 years to an amazing husband.
Wanda is an extrovert, people energise her.  Together with her husband and she serves as a leader in their community church.  She loves gardening and in her spare time does spiritual counselling.
Louisa (Lulu) is the Executive Assistant to the GM at the Council for Medical Schemes. She is a meticulous, task driven, results oriented and motivated Executive Assistant with ± 19 years in the public and private sector, successfully managing client centric operations. She has the exceptional ability to facilitate all aspects of internal and external communications, support the day-to-day operational functions by working collaboratively with Executives. Louisa has a proven talent for aligning business objectives with administrative knowledge to achieve maximum operational impacts, conserve time and boost efficiency.
Excellence in her current role means continuously striving to be the best.  Louisa is totally committed, operating at her peak potential with passion. She was not born with it, she cultivated it over a period through hard work and smart goals.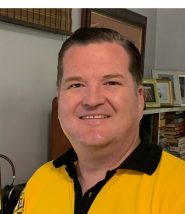 Craig Maritz, CMOP
Craig Maritz is currently the Executive Business Assistant to the MTN Group Vice President for Southern & East Africa.  His career in the profession spans 23 years, across the research, advertising and telecoms industries.  Craig is passionate about peer development and mentorship within the profession, and also coaches Executives on how to develop their relationships with their administrative support with a systematic, proof-based approach. He is a determined, committed individual who is passionate about maintaining the highest levels of service delivery excellence to the Executives he supports.  Craig qualified as a Certified Managerial Office Professional (CMOP) in 2019.
Tanatswa Nyamayi is a business specialist who is a Office Manager with over 4 years experience in the administrative profession.She is well organised and a master in her work delivery.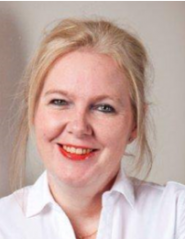 Tanatswa Nyamayi is a business specialist who is a Office Manager with over 4 years experience in the administrative profession.She is well organised and a master in her work delivery.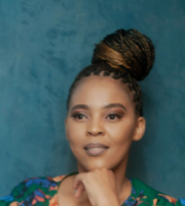 I am Ms Ayanda 'Yandie' Ntamane am an ambitious, focused and meticulous individual. Each year my birthday becomes an event. I am a member of OPSA since 2018 with a designation Certified Managerial Office Professional (CMOP). I am a go-getter an individual who ensures that my tasks are done to the T. 
Am a creative designer for events and great in organising skills. Great speaker from an early age and a great host. Your specifications in what you want, gets delivered with great enthusiasm and effort which leaves you wanting more. Lover of nature, beautiful things and a traveller.
Lynette is a highly motivated professional with over 20 years of experience in a wide range of administrative professions. She is known as "The Boss Lady", who gets things done, and is the go-to extraordinaire. Lynette is a digital brand ambassador who thrives on helping those around her. She is a phenomenal woman, with a passion for people.
Lynette is articulate and charismatic social, with love, passion, and flair for MCing, facilitating, and hopes for one day having my own talk show.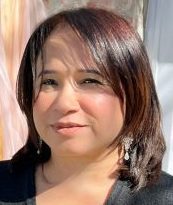 Hi everyone, my name is Dione Gardner and I am a personal assistant for an NGO currently. My passion is learning and assisting people to reach their full potential.