After all the running around and organising, making phone calls, collecting sponsor gifts, name tagging, ensuring equipment for the speakers, it was finally time to sit down and look back on the OPSA National Administrative Excellence Awards breakfast that was held at the Birchwood Hotel.  I think to say 'amazing morning, amazing people' would sum it all up for me!
There were 10 finalists.  Each one unique and special and who continuously strive for administrative excellence in the workplace, and there were four award categories.  Administrative excellence in public, private, NGO/NPO and for Mentorship.
Tholo Motaung opened the event and the OPSA CEO Bianca Filmalter, welcomed the finalists and guests.  This was followed by a buffet breakfast prepared by the Birchwood Hotel.  Once appetites were satisfied, Jacques de Villers from Corporate Speakers International took the finalists and guests on a 20-minute journey to show them how to become more secure, powerful, fulfilled, and masterful so that they will be the captains of their own destinies.
The winners were then announced and received their trophies:
Charlene Cannell (Pricewatercooper – Private)
Roweena Chetty (City of Joburg – Public)
Timothy Qibi (Centers for Disease Control and Prevention – NGO/NPO)
Jabu Msomi (Unilever SA – Mentorship)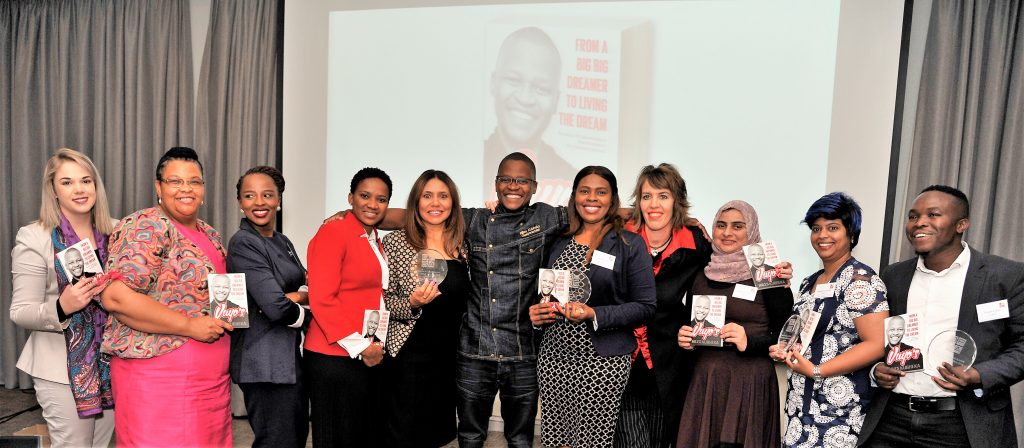 Once the excitement had settled down, it was time for more inspiration from Miles Kubheka aka Vuyo – moving from dreaming big to doing big!  He spoke about grabbing opportunities and running with them, moving out of comfort zones so that we can journey to places we have never been before!
All good things come to an end, and it was time for a shout out to our sponsors – Birchwood Hotel, ImageMakers, CBM Training and Corporate Speakers International for their support and a "till we meet again" to our guests.
Now the planning for the OPSA National Administrative Excellence Awards 2019 starts …. hope to see you next year!