Don't let lockdown get in the way of your Professional Development!
---
Take the time now to add value to your role for the future. 
Are you ready to sign up for success?
OPSA'S ONLINE DESIGNATION PROGRAMME
FIRST CLASS STARTS 1 JULY 2020!
---
Just because social distancing is part of your "new normal" way of living, it does not mean your personal and professional development needs to take a back seat.
The OPSA Team has worked tirelessly throughout the passed few months to bring the professional designation masterclass to you online.
You will get everything you need to successfully complete your professional designation, increase your performance at work, your confidence in life, and find a community that understands who you are!
---
WHAT YOU GET FROM OUR 8 WEEK ONLINE PROGRAMME:

Weekly Videos, notes, assignments, and online "face-to-face" support to help you through each week!

2 Years professional membership on successful completion of your Portfolio of Evidence

Support through the rough days from the friendly OPSA Team

Access to the OPSA online portal for 2 years which gives you the key to so many resources.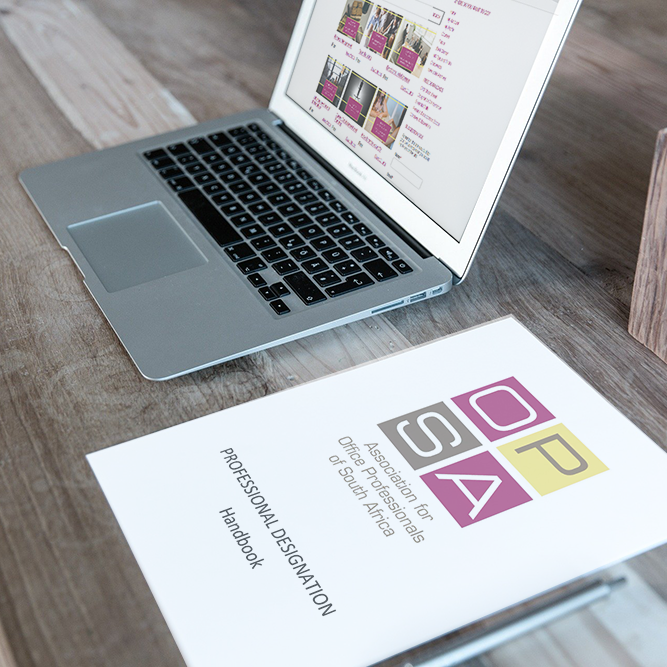 ALL OF THIS FOR R4500.00
Discounts for group bookings available
I would like to extend my heartfelt thanks to you.  I have learned a lot from the Masterclass. I am motivated and eager to pursue further studies!!
Nadine Steinberg, CMOP,
Western Cape Department of Transport and Public Works
---
Since I attended the professional designation workshop, I am no longer the same person.  I have got confidence and courage to perform my duty freely.  I would like to thank OPSA for putting wings in me to fly high.
Aldina Hobjane, COM,
African Development Bank
---
Thank you for all you do to assist us. I feel like I have grown so much in the short period that I have been involved with OPSA.
Bonnetta Beelders, COM,
Western Cape Department of Transport and Public Works
A professional designation is earned by a person in a particular field by meeting certain requirements, and successfully completing a Portfolio of Evidence (PoE) to show competence in performing a certain job or task. It is an official endorsement from a professional body of your skills and experience.