Employers expect all their employees to have the knowledge and skills they need to do their jobs.  They also expect employees to have interpersonal skills needed to work well with co-workers and customers.
Organisations seek employees who are responsible and accountable for completing work assigned to them.  They want people who manage their time well, have strong thinking and problem solving skills and are committed to advancing the goals of the organisation.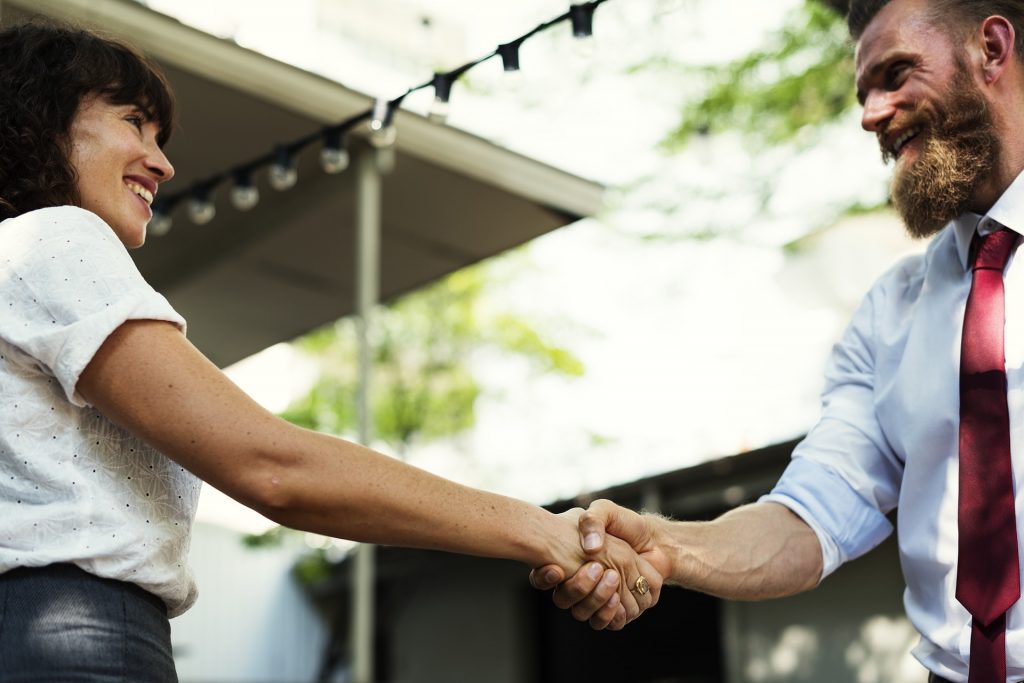 Employers look for workers with a combination of skills, knowledge, attitude and personal traits including:
a. Technical skills
Technical skill is the ability to apply specialised knowledge and procedures such as the use of specific software to get the job done.  In many occupations, the ability to learn new software is essential.  Technical skills change, so the employee must be able to adapt and learn new skills.
Administrative professionals are expected to know how to use word processing, database management, spread sheet and presentation software.  In some offices, they must be able to use desktop publishing and project management software.  Many organisations have proprietary software applications that are not taught in schools and colleges but are rather learnt on the job.
As an administrative professional, you will be expected to learn new skills based on what you already know.  For example, word processing is a basic office skill.  You may be familiar with Microsoft Office® 2007 but take a job in a group that uses Microsoft Office® 2010.  Your employer will expect you to be able to use Office 2010.  You might be expected to use a particular phone system which you have never used before, but your employer will expect you to learn how to use it quickly with no formal training.
A few other technical skills are required.  In addition to having good keyboarding skills, you should be good at spelling, punctuation and grammar.  You will also need to learn to use general office equipment efficiently.  You may be expected to troubleshoot problems with peripheral equipment such as scanners, printers, copiers and fax machines.  You might also be expected to train and guide others in their use as well.
b. Interpersonal skills
Every employee needs good interpersonal skills.  One of the most common reasons that people fail to advance in their careers or are let go from their jobs is the inability to get along with others.  Furthermore, good interpersonal skills make the work environment more pleasant, less stressful and more satisfying.
As an administrative professional, you will interact with many people each day – in person, by e-mail and on the telephone.  You should treat co-workers and customers with courtesy, respect and consideration.
c. Communication skills
It is very important to develop your effective speaking, listening, writing and presentation skills throughout your career.  In survey after survey, year after year, employers rank strong communication skills among the skills they look for most when hiring.
The workplace runs on efficient conversations and e-mails in which ideas are exchanged, questions answered and decisions made.  You need to be able to express your thoughts and ideas effectively when speaking and writing and to be skilled in asking questions.  You also need to listen well to ensure you understand what others are saying as well as their attitudes and intentions.
d. Teamwork and collaboration skills
Many tasks in today's workplace are accomplished by groups or teams.  An understanding of how teams work and how to be an effective team member will help you in your career.
By definition an administrative professional is a team member who helps and supports others.  People who choose this occupation generally work closely with one or more people.  In addition to this daily supporting role, from time to time you may be asked to manage special projects with others.  You may serve on teams to solve problems or to complete assignments. Working collaboratively in a group or team requires a particular set of skills.
e. Customer focus
Employers look for employees who are genuinely committed to serving customers.  Exceptional customer service turns occasional customers into loyal customers and attracts new business through word of mouth.
Many administrative professionals are the face of the office – the first person most visitors meet.  How you conduct yourself reflects on the organisation.  In every case, you want to appear professional, pleasant, co-operative and helpful.
f. Problem solving and critical thinking skills
Every workplace has its problems and challenges.  Your employer will expect you to use your critical thinking skills to anticipate problems so they can be prevented.  If they cannot be prevented, you will need to be able to work out ways of solving them.
Versatility and adaptability are also tremendous assets.  Employers want employees who accept and co-operate with change as the company grows.  The ability to analyse situations critically will help you see the bigger picture – the events that are causing the change – so you can respond positively and productively.
g. Professionalism (a professional attitude)
Have you ever had this experience?  You walk into a huge discount store and one employee stands out.  That person gives you his or her full attention, walks with you to the section of the store you are looking for and smiles at you if you happen to meet again.  That employee is a professional.
Professionalism comprises a number of qualities and skills, including good judgement, initiative, discretion, organisational ability, the ability to work independently and a professional appearance (your work space and you).  Professionals are proud of doing their work well and proud to represent the organisation.
h. Productivity
Employers look for employees who are productive.  Productivity is not the same as being busy, nor even as completing all the day's tasks.  Productivity is not just a matter of quantity of work you do but also of the quality – not just how much you do but how well you do it.
As an administrative professional, your role is to support your supervisor and others to ensure that the office runs smoothly.  You will need to become skilled at setting priorities, completing the most important tasks first, always meeting deadlines and refocusing on a task after an interruption.  All these skills take planning and effort.
You will also need to develop strategies for avoiding procrastination.  Putting off tasks you dislike can lead to a crisis or missed deadline that can cause problems for the people you support.
You will need to learn to track multiple projects to make sure you are on schedule and to follow up to ensure tasks are completed correctly.
i. A strong work ethic
Most employees prefer to employ someone who has a strong work ethic – someone who takes pride in working effectively and efficiently.
Discipline yourself to get to work a few minutes early every morning so that you are settled when the workday begins.  You should be at your desk and on task first thing in the morning, and you should stay on task throughout the day, working as efficiently as you can.
Throughout the day, there will be distractions and temptations.  At most companies, it is all right to take an occasional brief break to talk with a co-worker about things other than business.  You just want to be on friendly terms with everyone.  Just keep it short.
If you are looking to improve your goal setting and personal development plan for the coming years – we will be talking and teaching this (and more) at our Take Flight Conference in Johannesburg (11-12 October 2018) and in Cape Town (29-30 November 2018)